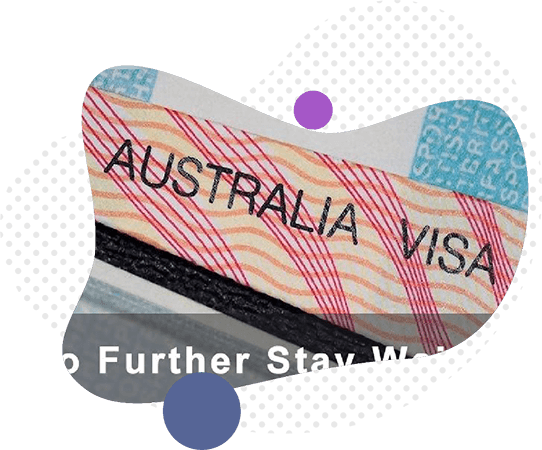 Employer Nomination Scheme Visa Scheme
Employer nomination visa (subclass 186) is primarily used by employers to nominate a duly skilled TSS worker to claim permanent residency after 3 years of employment. So, if you are experienced and a competent worker with a TSS visa working in the sponsorship of your employer and eligible to live in Australia, you can apply for an ENS visa for a permanent residency.
If you plan to work out your application with a professional migration service provider in Australia, Pathway Education is equipped to help you out with all the procedures and commonly arising issues.
Pathway Education is a team of expert employer nomination scheme 186 visa consultants and migration service providing agents who have been diligently serving customers by fulfilling their immigration needs smoothly and effortlessly
Different Application Streams of Australian Employer Nomination Scheme
➤

Temporary Residence Transition Stream

Here the workers must have worked with their sponsoring employer with a TSS visa for the last 3 years in the same position.
Eligibility Criteria
a) The applicant must possess a 457, TSS or a related bridging visa A, B or C.
b) Must have been employed under the same employer on a full-time basis for at least 3 years
c) Your Employer should nominate your application
Processing Time
The processing time varies from 7 months to 9 months.
➤

Direct Entry Stream

If the applicant doesn't fulfil the criteria for a temporary residence transition stream, they can apply for a Direct Entry Stream.
Eligibility Criteria
a) Must have the nomination of an Australian employer
b) The job must be listed in the relevance list of eligible skilled occupations
c) Requires a higher qualification and skill requirement to opt for this scheme
d) Must possess enough proficiency in English language.
Processing Time
Normal time required to process the application is 6-8 months
➤

Labor Agreement Stream

The most uncommon type of application. Here the employer has pact an agreement with the Department to process a permanent residence pathway for their agreement bound employee
Cost of Application for the employer nomination scheme visa
The overall fees required to apply for the ENS visa (subclass 186) is estimated around AUD 4,045 for all the three streams.
How will you benefit from an Australian employer nomination scheme?
➤ Applicants can work and live in Australia permanently.
➤ Enrol in Australian Medicare facilities which cut down the cost of healthcare services considerably
➤ Travel in and out of Australia for five years, valid from the day the visa is granted.
➤ You can apply for Australian citizenship (if eligible)
➤You can sponsor eligible family members and relatives for permanent residency.
Mandatory requirement of the employer to nominate for the employer nomination scheme visa
➤ The business should not hold any criminal or negative reputation
➤ Any adverse information about any person related to the business organization will lead to cancellation of the nomination
➤ The worker holds(or is eligible for) a license, registration or professional membership
➤ The employer is aware and complied by the Australian immigration regulations and norms
➤ The employer must meet the requirements of the stream they have nominated their worker for.
Frequently Arising Issues in the application of the employer nomination scheme visa
Some of the common issues that arise for the employer and the visa applicant while applying for the ENS are:
➤ It becomes an issue to prove that the employer has complied with the basic training norms
➤ Positively assessing a skill (if required)
➤ Providing substantial reasoning in case of issues like the applicant is a minor (not able to meet the prescribed age requirement), insufficient skill level or any other essential requirements.
Why Hire Pathway Education as Employer Nomination Scheme Visa Consultant?
➤ We provide professional immigration services with specialized skills in visa processing, consulting and migration services
➤ We are a Licensed company with a genuine vision to serve our customers with honesty and integrity
➤ Working with an experienced team of customer service agents, you can get all your queries solved quickly, easily and in the most precise manner
➤ We offer affordable services that do not burden your budget
➤ We serve a customized approach for each of our clients. Thus, you can choose and avail our services that match your needs perfectly.
➤ We provide 24/7 customer service helpdesk to administer your questions and troubles instantly whenever they arise.