Family Sponsored Visa Subclass 489
Family sponsored visa subclass 489 allows permanent skilled workers to live and work in a regional area of Australia, if a close relative or family member staying in Australia sponsors your visa. Although visa subclass 489 is a provisional visa, it can be used to apply for permanent residency once you fulfil the eligibility norms implied on the visa grant.
At Pathway Education you will be assisted by some of the best family sponsored visa agents who will help to ease out your immigration procedures and help you get your visa smoothly and without any error.
Apart from immigration and visa processing services, our expert team of best work sponsored visa consultants is always eager to guide and advise you through the step by step process of documentation and visa grant so your visa is accepted and you can migrate to Australia with a peace of mind.
Features of Family Sponsored Skilled Visa
➤ It allows skilled workers to live, work and study in regional Australia
➤ Your family can accompany you
➤ With a subclass 489 visa, you can apply for a skilled regional permanent visa(subclass 887)
➤ The visa 489 is a provisional visa granted for 4 years. After two years of staying in Australia you can apply for a permanent visa
➤ You can also apply for permanent residency if you fulfil the eligibility norms of living in Australia
Subclass 489 family sponsored visa requirements
The visa application is primarily a two step process – Online Submission of Expression of Interest through SkillSelect System and lodging the visa application after getting an invitation from the Department of Immigration and Border Protection.
The requirement norms for each step are as follows
Expression of Interest(ROI)
a) Applicant must be below 45 years of age
b) Your selected occupation must be included in the relevant Occupation Skilled List – Medium and Long Term Strategic Skills List (MLTSSL) or Short Term Skilled Occupation List(STSOL)
c) Candidate must have gone through positive skill assessment conducted by a relevant Skill Assessment Body as required for your selected occupation
d) Must possess competent English Language Skills
e) Must acquire at least 65 points in the Skilled Migration Points test System
Visa Application
a) Applicant must have received an invitation from the Department
b) Must be able to prove his/her competence to meet the point score in EOI and other eligibility requirements
c) Must possess relevant documentation proof for health related norms and character requirements(Police Clearance Certificate)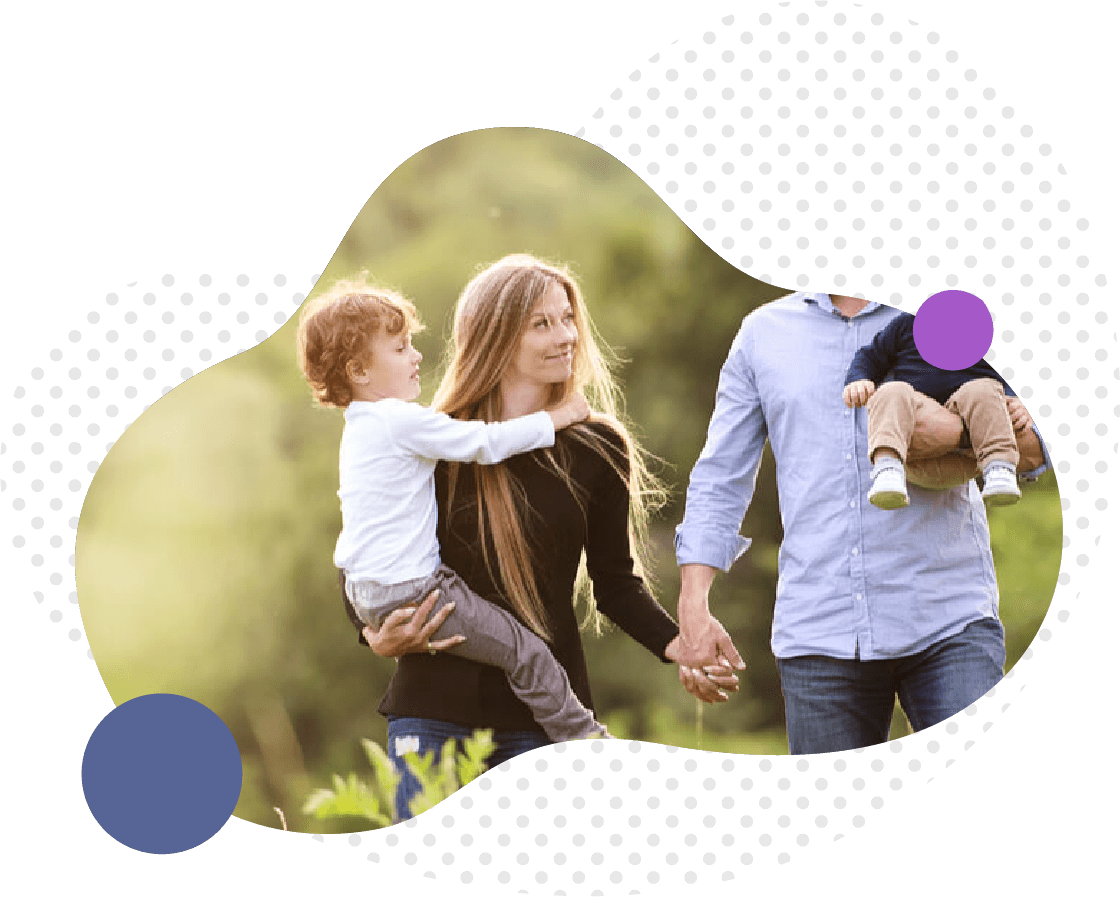 Perks of the Family sponsored visa subclass 489
➤ Gives the applicant the permission to live and work in Australia for a period of 4 years starting from the day of the visa grant
➤ Apply for permanent residency after two years of staying in Australia and fulfilling the residence and work conditions included in the visa grant
➤ Apply for Australian citizenship(after getting permanent residency and satisfying the required eligibility norms)
➤ Travel in and out of Australia as many times as required as long as the visa is valid.
Step by Step Process of Application for Family sponsored skilled visa
1.
First Step
Step 1 involves completion of the skill assessment test for your chosen occupation from a relevant Skill Assessment Unit. An English proficiency test score is also mandatory to apply for the EOI
2.
Second Step
Submit the Expression of Interest (EOI) online through SkillSelect. A sponsorship from the family member or relative living in a designated area of Australia is required before moving on to the third step.
3.
Third Step
Once you receive the invitation from the immigration, you will have 60 days to finally fill up the visa application form and submit the application online.
4.
Cost of Application
The overall cost to apply for the subclass 489 visa is about AUD 4,045.
5.
Processing Time
The processing time is somewhere between 19 months to 24 months depending on different cases and factors.
Why can Pathway Education provide the best Family sponsored visa service in Australia?
➤ We are a certified and licensed company- No fear of scam or fraud deals
➤ We offer affordable immigration and visa services
➤ We prioritizes customer satisfaction and offer deals keeping your best interest in mind
➤ Customised service available
➤ Registered and experienced team of migration agents
➤ Qualified Lawyers to advise and look into the legal matters of the
➤ We have build a vast network of migration agents all over the world which help us serve you faster and better
➤ Efficient customer service helpdesk to solve your queries anytime and anywhere they arise