Are you dreaming of a future in Australia, or recently bagged a job opportunity in an Australian company and waiting for your visa to get approved to migrate to the Country? Then it is always recommended you connect with a registered migration service agent who is aware of the rules, regulations and procedure precisely and can help you with effortless visa and migration processing,
In such a scenario, if you need some expert professional help, Pathway Education could be the best migration service provider agent in Melbourne, Adelaide, Gold Coast, Sunshine and Tasmania to help you process your immigration formalities and migration arrangement to ease your movement to Australia.
Pathway Education is a talented team of professional educational consultants and migration service representatives who have been serving clients from all over the world for decades. One of the cheapest registered migration agent in Melbourne, we impart efficient consulting and various types of visa processing services that will enable a secured and smooth travel and living in Australia for our clients.
Although going overseas for your higher education is always exciting but the admission and visa processing can be very complex and challenging. Let our experienced education consultants help you enroll in the right course and secure your pathway to success.
The different immigration services provided by the top regional migration services provider in Melbourne, Adelaide, Gold Coast, Sunshine and Tasmania
Our service comes with guarantee and security. The assistance you will get from us:
➤ Consultation and advice regarding your visa application
➤ Assist in correctly preparing your visa application and relevant documents
➤ Aid in preparing the documents related to the sponsorship of your visa application
➤ Advise and prepare legal proceedings before a Court or a merits review tribunal such as Administrative Appeals Tribunals
➤ Serving the applicant to prepare a request to the Minister to exercise the required powers related to the visa application
➤ Keep you updated and aware at every step of the visa application process

IMPORTANT UPDATE BY MUZHGAN KARGAR (𝐌𝐀𝐑𝐍:1689083) ON ELIGIBILITY OF 491 VISA – ACT NOMINATION

491 VISA – ACT NOMINATION- IMPORTANT UPDATE ON ELIGIBILITY BY MUZHGAN KARGAR (𝐌𝐀𝐑𝐍:1689083)

"SUBCLASS-491" -The Importance and Requirements of Regional Sponsored Visa- (𝐌𝐀𝐑𝐍:1689083)

𝐎𝐮𝐫 𝐌𝐢𝐠𝐫𝐚𝐭𝐢𝐨𝐧 𝐀𝐠𝐞𝐧𝐭 "𝐌𝐮𝐳𝐡𝐠𝐚𝐧 𝐊𝐚𝐫𝐠𝐚𝐫" (𝐌𝐀𝐑𝐍:1689083) 𝐏𝐑𝐎𝐕𝐈𝐃𝐈𝐍𝐆 𝐔𝐏𝐃𝐀𝐓𝐄 𝐎𝐍 "VICTORIA STATE NOMINATION".
Here is the list of types of Visa service that a skilled migration service provider agent in Melbourne will provide you
➤ General Skilled Migration:
If you are looking forward to getting a permanent residency in Australia then we can provide you assistance with the General Skilled Migration services depending on your educational qualification and skills.
➤ Business Migration:
Do you have a business plan and Australia is the best place to start? Then the top regional migration service provider agent in Melbourne, Adelaide, Gold Coast, Sunshine and Tasmania can provide the required assistance with the visa formalities to establish and develop your business workshop in Australia.
➤ Tourist Visa:
Australia is one of the favourite holiday spots for Tourists. If you are planning a break from your regular life to cherish the Australian attractions, we can assist you to prepare your tourist visa and enjoy your holidays with your family and friends.
➤ Student Visa:
Australia is a warehouse of many recognised educational universities. For international applicants, getting a student visa is complicated, time-consuming and a stress-full procedure. But not with the Pathway Education team. We provide excellent visa processing and regional migration service for international student Melbourne to help you get your student visa effortlessly.
➤ Partner Visa:
If your spouse resides in Australia or you are currently in a long term relationship with an Australian citizen or someone with a permanent residency, then you will require a partner visa to move to Australia. We are equipped to help you with every step precisely.
➤ Family Visa:
Parents living with their children permanently in Australia would require a family visa which will eventually get them permanent residency.
➤ Working Holiday Visa:
If you are looking for a short term employment opportunity to acquire the fund for your next adventurous trip, then we can help you get the working holiday visa which will ensure you get a temporary job to earn some extra cash quickly.
➤ Distinguished Talent Visa
If you have a distinguished talent that is recognized internationally, then you are liable to get the distinguished talent visa to permanently live in Australia with your family.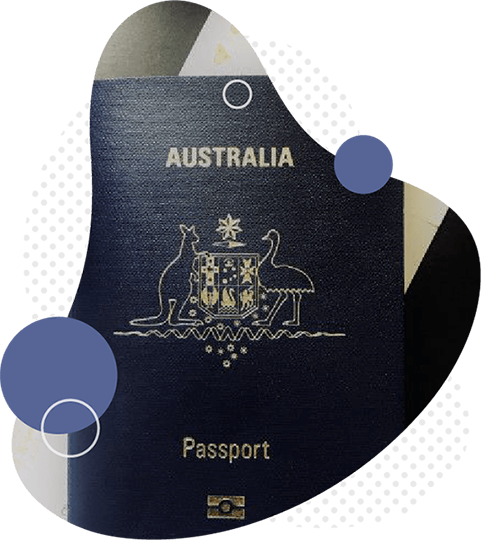 What makes Pathway Education as the best migration service provider agent in Melbourne, Adelaide, Gold Coast, Sunshine and Tasmani
➤ Cost-Effective Migration Service
➤ Registered and Licensed Agent
➤ Experienced team of the migration service provider
➤ Aware and Updated with current Visa laws, rules and regulations
➤ Client-Centric Approach by Keeping the customer updated about every step of the process
➤ Free Consultation Services
➤ Effective migration facilities like travel tickets, accommodation arrangement, etc